Would we be better off if we took ourselves less seriously as selves?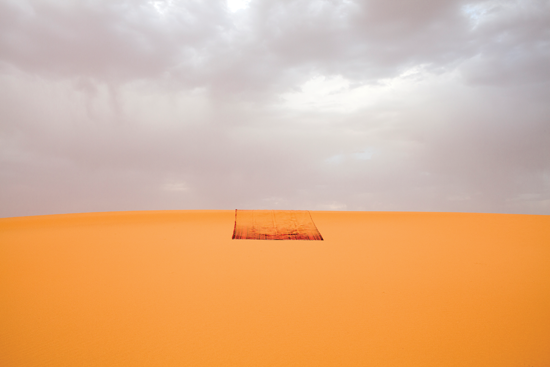 Gary Gutting (G.G.), a philosophy professor at Notre Dame, has been publishing a series of interviews on religion in the New York Times "blog" The Stone, which features the writing of "contemporary philosophers and other thinkers on issues both timely and timeless." Recently he interviewed Jay L. Garfield (J.G.) on the subject of Buddhism (Garfield is a philosopher, currently at Yale-NUS College in Singapore). What follows is the concluding question and answer in this fairly long and quite interesting interview.
G.G.: Won't the fundamental denial of a self be hard to maintain in the face of the modern emphasis on individuality?

J.G.: I don't think so. For one thing, note that the view that there is no substantial self has a history in the West as well, in the thought of Hume, and of Nietzsche. For another, note that many contemporary cognitive scientists and philosophers have either rejected the view that there is such a self, or have defended some variety of a minimalist conception of the self. So the doctrine isn't as secure in the non-Buddhist world as one might think.

And this may be a good thing, not only for metaphysical reasons. A strong sense of self — of one's own substantial reality, uniqueness and independence of others — may not be psychologically or morally healthy. It can lead to egoism, to narcissism and to a lack of care for others. So the modern emphasis on individuality you mention might not be such a good thing. We might all be better off if we each took ourselves less seriously as selves. That may be one of the most important Buddhist critiques of modernity and contributions to post-modernity.

More positively, the Buddhist tradition encourages us to see ourselves as impermanent, interdependent individuals, linked to one another and to our world through shared commitments to achieving an understanding of our lives and a reduction of suffering. It encourages us to rethink egoism and to consider an orientation to the world characterized by care and joint responsibility. That can't be a bad thing.
I'd like to thank Carl Balingit (@SandiegoWell), an acupuncturist in San Diego (who blogs at Health Tank), for tweeting a link to this interview and bringing it to my attention.
Related posts:
The philosophical value of a no-self perspective
How I connected with Buddhism
Philosophers ask: What do we mean by "self"
Image source: Tricycle
References:
Gary Gutting, What Does Buddhism Require?, The New York Times, April 27, 2014