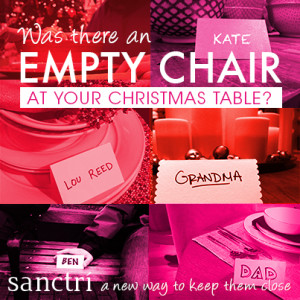 In May of 2013 the journal The Information Society published a special issue called Death, Afterlife, and Immortality of Bodies and Data. I just discovered this, thanks to a post by the Centre for Medical Humanities (@mdiclhumanities). The post announced an upcoming research symposium on " the digital mediation of dying, death, mourning and personal legacy." The intent of the symposium: to discuss "how online connectivity is changing how, when and where we engage with death." When I followed a link to the Death Online Research site, I found the special issue, plus a fairly substantial bibliography of publications on the subject of death online.
What follows are the abstracts from that special issue. Note that all content is behind a paywall, with the exception of the article Beyond the Grave: Facebook as a Site for the Expansion of Death and Mourning. I have added the emphasis that appears in the abstracts (out of consideration for those who have "only so much time").
Introduction
Introduction to the Special Issue on the Death, Afterlife, and Immortality of Bodies and Data
Connor Graham, Martin Gibbs & Lanfranco Aceti
This special issue poses questions concerning death, afterlife and immortality in the age of the Internet. It extends previous work by examining current and emerging practices of grieving and memorializing supported by new media. It suggests that people's lives today are extended, prolonged, and ultimately transformed through the new circulations, repetitions, and recontextualizations on the Internet and other platforms. It also shows that publics are being formed and connected with in new ways, and new practices and rituals are emerging, as the traditional notions of the body are being challenged. We argue that these developments have implications for how people will be discovered and conceived of in the future. We consider possible extensions to the research presented here in terms of people, practices, and data. First, some sections of the population, in particular those who are the dying and populations in developing countries and the Global South, have largely been neglected to date. Second, practices such as (online) suicide and sacrilegious or profane behaviors remain largely uninvestigated. Third, the discussion of the management of the digital self after death has only begun. We conclude by posing further questions concerning the prospect of emerging cities of the dead.