Death, Afterlife, and Immortality of Bodies and Data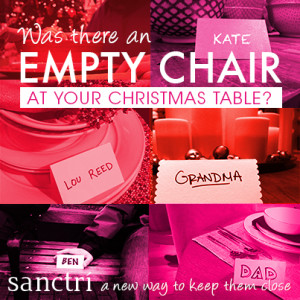 In May of 2013 the journal The Information Society published a special issue called Death, Afterlife, and Immortality of Bodies and Data. I just discovered this, thanks to a post by the Centre for Medical Humanities (@mdiclhumanities). The post announced an upcoming research symposium on " the digital mediation of dying, death, mourning and personal legacy." The intent of the symposium: to discuss "how online connectivity is changing how, when and where we engage with death." When I followed a link to the Death Online Research site, I found the special issue, plus a fairly substantial bibliography of publications on the subject of death online.
What follows are the abstracts from that special issue. Note that all content is behind a paywall, with the exception of the article Beyond the Grave: Facebook as a Site for the Expansion of Death and Mourning. I have added the emphasis that appears in the abstracts (out of consideration for those who have "only so much time").
Introduction
Introduction to the Special Issue on the Death, Afterlife, and Immortality of Bodies and Data
Connor Graham, Martin Gibbs & Lanfranco Aceti
This special issue poses questions concerning death, afterlife and immortality in the age of the Internet. It extends previous work by examining current and emerging practices of grieving and memorializing supported by new media. It suggests that people's lives today are extended, prolonged, and ultimately transformed through the new circulations, repetitions, and recontextualizations on the Internet and other platforms. It also shows that publics are being formed and connected with in new ways, and new practices and rituals are emerging, as the traditional notions of the body are being challenged. We argue that these developments have implications for how people will be discovered and conceived of in the future. We consider possible extensions to the research presented here in terms of people, practices, and data. First, some sections of the population, in particular those who are the dying and populations in developing countries and the Global South, have largely been neglected to date. Second, practices such as (online) suicide and sacrilegious or profane behaviors remain largely uninvestigated. Third, the discussion of the management of the digital self after death has only begun. We conclude by posing further questions concerning the prospect of emerging cities of the dead.
Articles
Millions Now Living Will Never Die: Cultural Anxieties About the Afterlife of Information
Grant David Bollmer
This article examines cultural anxieties surrounding the life and death of online data. Through the examination of a wide range of discourses, including "lifestyle" news articles, online user comments, essays and books by novelists and engineers, and the websites of information management services, I argue that death online—defined as the persistence of informatic remainders after the death of the human user—reveals how networked data are constructed as both an authentic duplicate of identity and as a threat to personal identity that must be managed. Because humans are understood as finite and mortal, while data are immortal and everlasting, the "life" formed out of online data is understood as beyond any possible control of the user. With the death of the user, the perceived connection between the user and data is revealed as a contingency rather than a necessity. Information is produced as autonomous. It is nearly identical to yet separate from the user; it belongs to nobody except, perhaps, the network itself.
Beyond the Grave: Facebook as a Site for the Expansion of Death and Mourning (open access)
Jed R. Brubaker, Gillian R. Hayes & Paul Dourish
Online identities survive the deaths of those they represent, leaving friends and families to struggle with the appropriate ways to incorporate these identities into the practices of grief and mourning, raising important questions. How are practices of online memorialization connected to conventional rituals of grief and mourning? What is the role of online digital identity postmortem? How do trajectories of death and dying incorporate both online and offline concerns? Based on our qualitative study of death and mourning online, we identify the way that social networking sites enable expansion—temporally, spatially, and socially—of public mourning. Rather than looking at online practices as disruptions of traditional practices of grief and memorialization, we examine them as new sites in which public mourning takes place.
Larger Than Life: Digital Resurrection and the Re-Enchantment of Society
Alexandra Sherlock
New debates surrounding the digital remains of people who have died and the possibilities that new technologies raise in terms of symbolic immortality are generating significant interest. These issues provide exciting opportunities for sociologists, anthropologists, and psychologists to further understand evolving attitudes to death and mourning. But what happens when the deceased is a popular media figure and the symbolic immortality extends to a digital resurrection played out through the media in new contexts and over an extended period of time? Drawing on sociological, anthropological, and cultural theory, this discursive article addresses some of the reasons for the perpetuation of media personalities whose posthumous careers often exceed their living careers, both in longevity and popularity. It is argued that digital technologies add a new dimension to the many parallels that can be drawn between celebrity culture and religion in what are becoming increasingly secularised societies. For many, digital technology and the Internet remain incomprehensible, leaving room for mythical and magical interpretations especially in relation to a prospect many prefer to deny: ultimate nonexistence. It is proposed that the disenchantment with religious belief, brought about by science and rational thought during the Enlightenment era, leaves many people with inadequate or unacceptable ways of understanding death and mourning. Ironically, it seems that science and new technology now provide the fuel for a re-enchantment of society, and the now normalized suspension of disbelief inherent in the consumption of media entertainment and popular culture helps to facilitate this process.
Perspectives
Designing for Death and Apocalypse: Theodicy of Networks and Uncanny Archives
Denisa Kera
Recent design and art experiments with software, hardware, and emergent biotechnologies reflect upon the uncanny relation between death and technology and generate some unique responses to human mortality and possible apocalypse. By looking at how these projects push the limits of what is considered a proper burial, tribute, memorialization, and archiving, we can better understand our individual and collective responses to mortality and explore some unexpected uses of technologies.
Digital Gravescapes: Digital Memorializing on Facebook
Scott H. Church
I conduct a textual analysis of a digital memorial to understand the ways in which the digital sphere has disrupted or altered material and aesthetic displays of death and the associated genre of discourses surrounding death. I first use Morris's history of traditional gravescapes to situate digital memorials within their broader historical context. I then draw on the functional genre of eulogies, in particular Jamieson and Campbell's systematic description of eulogies, as a textual analytic to understand Facebook's unique memorializing discourse. My analysis suggests that the affordances of the Internet allow for a peculiar dynamic wherein the bereaved engage in communication with the deceased instead of with each other and yet strengthen the communal experience, as their personal communications are visible to the entire community. While the digital memorials lack the permanence of traditional gravescapes, the ongoing conversation they foster sublimates death into the process of communication.
The Digital Remains: Social Media and Practices of Online Grief
Jessa Lingel
This article analyzes comments posted in response to articles and blog posts discussing Facebook's policies on the pages of deceased site members. These virtual discourses reflect the sociocultural importance of social media policies in everyday life that is increasingly a blend of online and offline interaction. The analysis reveals themes of contested ownership of online identities, resistance to unilateral institutional policies, and social media site users' complex relationship to the preservation of virtual content. As a still-evolving phenomenon, virtual grief elucidates wider cultural trends at work in the construction of identity and community online.
Perspectives on Virtual Veneration
William Sims Bainbridge
A reconnaissance of the potential for memorializing people through online avatars was carried out by participant observation, running ancestor veneration avatars (AVAs) based on deceased members of the author's own family. First, the AVA concept is introduced in the context of the changing social status of religion in postmodern society. Then the range of possibilities is sketched through four avatars, exploring how: (1) a priest character in World of Warcraft can represent an actual deceased priest; (2) an ambivalent character in EverQuest II can represent an abstract issue about the value of religion; (3) an historically accurate gameworld like Pirates of the Burning Sea can be a good environment for commemorating a person whose life is largely unknown but took place during its historical period; and (4) a fantasy world like Lord of the Rings Online can represent a person who in life had a direct connection to that fantasy. Memorialization of one person in multiple environments illustrates that avatar-like manifestations may be created in (1) solo-player games like Elder Scrolls IV: Oblivion, (2) multiplayer games like Star Wars: The Old Republic, (3) a nongame virtual world like Second Life, and (4) a variety of other online environments where one is represented by something like an avatar, including Wikipedia.
To be continued
More to come on this and related subjects. I've been reading lately about both social media and immortality. I read Alice Marwick's Status Update: Celebrity, Publicity, and Branding in the Social Media Age, motivated in part by the chapter on social media in Vanity: 21st Century Selves (Fraser, Maher and Tanner). I've read Marwick and Ellison's "There Isn't Wifi in Heaven!" Negotiating Visibility on Facebook Memorial Pages and P. D. James' The Children of Men (I intend also to watch the motion picture version based loosely on the book). I'm currently reading the Brubaker et al article mentioned above (the one that's open access), danah boyd's It's Complicated: The Social Lives of Networked Teens, and Samuel Scheffler's Death and the Afterlife. I plan to read Stephen Cave's Immortality: The quest to live forever and how it drives civilization, Bernard Williams' essay 'The Makropulos Case: Reflections on the Tedium of Immortality' in Problems of the Self, Mikel Burly's Immortality and Meaning: Reflections on the Makropulos Debate, and Shelly Kagan's Death (available online as lectures, but it's faster to read the book). Plus, as an Alan Ball fan, I'm watching True Blood (I'm on season three), where the immortality of vampires occasionally stimulates some reflection.
For some reason, the reading binges I've been on lately haven't led to my writing about what I've read, but I have a feeling there's something different about this subject matter.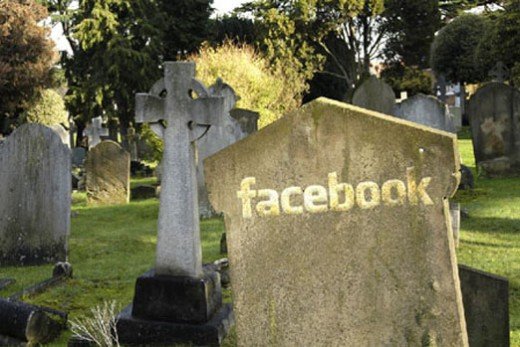 Related posts:
Suicide in Japan (part 2): The Internet and media coverage
Actions surrounding the moment of death are highly symbolic
Death be not visible
Links of interest: Funerals, cremations, wakes (Check out the photo here. Would have worked well in a Six Feet Under episode.)
The video of Neda Soltan's death
Atul Gawande: Modern death and dying
Ich Habe Genug on Thanksgiving
Tony Judt lives on
Image sources: Sanctri
Gravestones: Federal Press World News
References:
Death, Afterlife, and Immortality of Bodies and Data, special issue of The Information Society, Volume 29, Issue 3, 2013
Death Online Research Symposium (Durham, 9th-10th April 2014), Centre for Medical Humanities, March 6, 2014
Martin Gibbs, Death, Afterlife, and Immortality of Bodies and Data, Blog.CASTAC.org (Committee on the Anthropology of Science, Technology, and Computing), October 22, 2013